GSSK International Movers Review
UPDATE #2 (2014-04-29) – CTV News is reporting that GSSK has gone bankrupt and many people have lost their money and must now retrieve their belongings from storage. :-(

UPDATE (2013-12-20) – Continuing to display the utmost in professionalism, GSSK has responded to this review with the following email:

"Either remove the complaint or I will make up stuff about you and post to the internet you can sue me in court. I will give you 7 days to remove the slanderous remarks or I will have my lawyers deal with it in due course.
Many thanks and best regards,
GIUSEPPE B"
My reply:

"Dear Giuseppe,
Slander is "the action or crime of making a false spoken statement damaging to a person's reputation".
If you have found any factual inaccuracies in my review of GSSK Movers, please let me know and I'd be happy to review and correct them.
Best regards,
Jason."
GSSK International Movers Review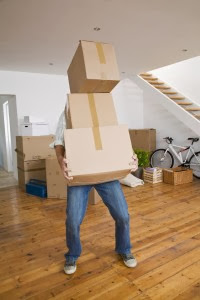 We hired GSSK International Movers in July 2013.

I had dealt with international movers before. They tend to be slow, unreliable, and overall sketchy. So I wasn't expecting much.

GSSK was a breath of fresh air. Of the few companies that responded to our inquiries, Tony was quick with a quotation, and assured us that his company had done previous deliveries to the island of St. Kitts, and knew everything to get the job done.

They quoted us $1,600 and required a 20% deposit to book the pickups. We provided the deposit via credit card on July 18th.

Things started to go downhill at the first pick up on August 13th. They were a no-show at 9am. They did not call or email to tell us they wouldn't be there.

We called them and asked them what happened, since we were leaving on a plane the following day. They said a truck had broken down and they would have to come the next day.

We said this was of course, impossible, since we would be on a plane by then. After a heated discussion, they sent a truck that arrived 12 hours later than originally planned – 9pm. That said, they did take everything quickly and efficiently.

They billed the remainder of the full $1,600 to our credit card that day.

The second pickup from Kitchener went ok, except that on that day, they charged (without our permission) an additional $1,495 to our credit card.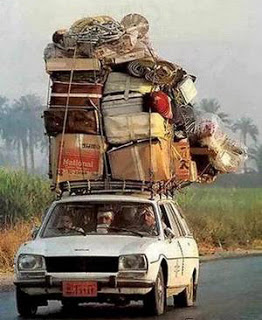 They claimed this was for extra cubic footage beyond the original estimate, but even by their calculations, it should have been $864. They agreed to refund $631 to our credit card on September 11, 2013.

This refund did not appear on our credit card for over two weeks. When I inquired, they claimed this be "being processed". After many calls and emails, we finally received the refund October 10, 2013.

The original estimate for the shipment was "between 4-6 weeks" from September 1st.

By October 15th, we hadn't heard anything, and there was no ETA for the delivery. On October 28th, I contacted GSSK, letting them know 8 weeks had passed without an ETA.

They said I should call a local company, Global Shipping, about our delivery. I phoned, and they had no record of it.

We started to get very concerned at this point. GSSK told us to be patient and that they were working on it.

On November 8, 2013 (4 weeks after estimated delivery date), we received an email with subject "Cargo in St. Kitts for Melissa". This looked like great news, until I read the whole email, which included the line:

"The goods can not be released as yet because All Cargo has not yet been paid, Alberto asked me to get in touch with you to inform you of such. Please be aware that Port storage starts from Wednesday of next week, storage can be expensive, and it is calculated on the measurement of the cargo."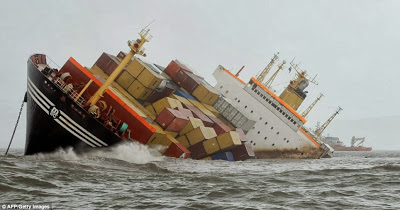 I had never heard of "All Cargo" or "Alberto", so this was confounding, annoying, and infuriating all at once.

After a number of phone calls and emails, I discovered that GSSK had hired a company, which in turn had hired another company, which then hired the forth company to do the final delivery here in St. Kitts.

Now recall that we had paid GSSK in full, in advance. However, we learned that none of the other 3 companies had been paid yet.

Meanwhile, they decided that they would hold our shipment hostage until GSSK paid them.

Alberto at All Cargo Express stated that he understood we had paid in full and were not at fault, yet still held all of our personal belongings hostage due to their lack of ability to collect from GSSK.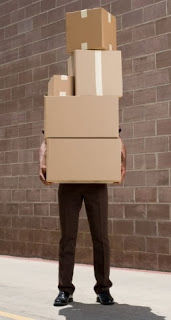 I emailed all companies involved on November 14th, 2013, and made it clear they were to release the shipment immediately or we would take legal action.

They replied, "we are working with GSSK Int'l to have the matter resolve."

I started collecting full names, addresses, and phone numbers of all the people and companies involved in holding our shipment hostage.

On November 17th, 2013, I sent a final email with all of these details and explained that I would be calling the Vancouver police and reporting our property stolen.

The goods were delivered to our door on November 20th, 2013 – about 4-6 weeks later than they should have.

And the icing on the cake? Global Shipping wouldn't deliver them until we forked over another $100USD in extra fees that they had not yet been paid.

We gave them the money, and GSSK promised to send us a cheque for reimbursement.

A month later, we have not received the cheque. Colour me surprised.



Rating: 1⁄5




GSSK International Movers gets one star out of five because our items did actually make it from point A to B mostly intact. One wine glass was broken.

These lost the other four due to the lost time, lost money, lost sleep, and lost hair that their dishonesty and incompetence caused us.

Performance:


Original estimate: $1,600
Actual cost: $2,564
Delivery estimate: Between Oct 1 and Oct 15, 2013
Actual delivery: November 20, 2013