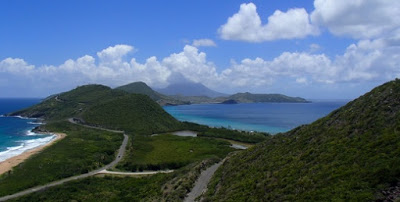 Looking down the peninsula from Timothy Hill upon our arrival
Living on the small Caribbean island of Saint Kitts
The good stuff
"Buddies"

One of the things I truly enjoy here is being in the water. I usually snorkel at least once a week and have taken up a bit of a hobby with underwater photography.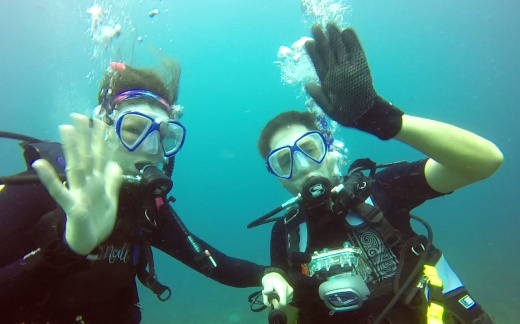 Learning to scuba dive was amazing too!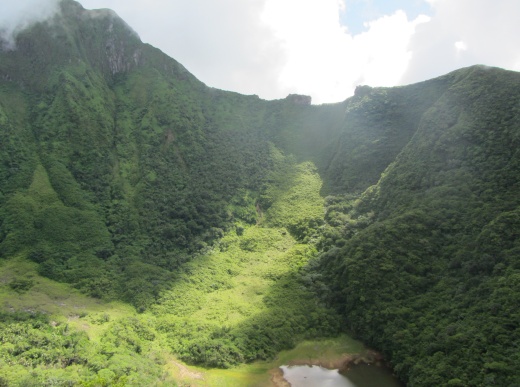 I also try to hike at least once a week. The volcano on the north side of the island hosts the famous "Crater Hike" -- a challenging yet very doable climb up to about 3,000ft.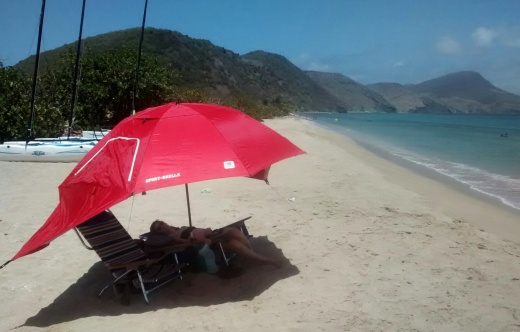 There's not a whole lot to do (besides chores) on the weekends, so we often head to the beach. Beach days are great. You can often find your own little spot, or join up with friends for a beach BBQ.

What else is great about St. Kitts? It's quiet -- especially outside of tourist season. And you can hang your laundry and have it dry in a few hours.


The not-so-great stuff
So what about the downside to living in paradise? Well, there's a few things.
The price of housing is not terrible, but it's not cheap either. You can expect to pay as much for a 2-bedroom condo as you might in a mid-range North American city like Toronto or Chicago.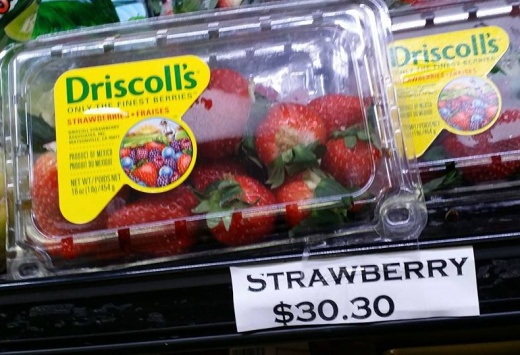 Photo: Michael Henville
Food can be expensive. Note that this is $30.30 ECD = $11.22 USD = $14.80 CAD. We end up spending about twice what we do for groceries back home. And we don't eat extravagantly. In fact, there are some food items you just can't get on island, so you often just make do without.
Cars, cars, cars... where do I begin? Cars are old. And expensive. And terrible. A "reasonable" car will cost you a minimum of $5,000 USD. That will get you an "island car."
This generally means that the air conditioning stopped working long ago, several of the doors have locks and windows that no longer work, and most of the engine and suspension components have been replaced with parts that "approximately" fit.
Why not just import a car then? Great idea. You can buy some nice used cars from Japan for less than $1,000 USD. However, by the time you add freight and insurance, you're up to $3,000 USD. Then you add VAT + customs + import duties and all of the sudden you're pushing $9,000 USD.
Once you finally get your car, you have to face Kittitian roads and driving hazards, of which there are many. Speed limits are a rough suggestion, so you have half the traffic crawling at 40km/h and the other half passing around blind corners at 100km/h.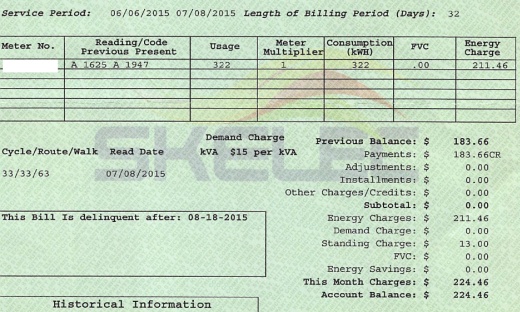 Finally, there's the cost of electricity. The average American household uses about
900kWh per month
, with warmer states like Texas and Louisiana using as much as 1200kWh. This generally costs between $100-$150 USD/month.
We used a small fraction of that amount (322kWh) since we do not run air conditioning, and our bill came to $225 ECD = $83 USD. We are paying around $0.70 ECD/kWh = $0.26 USD -- more than twice the average US rate of about
$0.125/kWh
.
Summary
Overall, you can see there are many great advantages to living in paradise, as well as a few downsides.
If you are willing to accept or overlook the annoying parts, you can truly enjoy the island for all of its beauty and uniqueness.