Privacy law protects the guilty and penalizes the innocent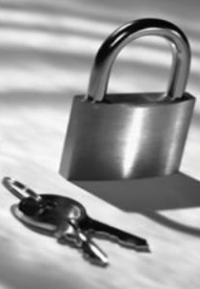 Update: 2010-06-29 - Record arrived by mail. Was apparently processed 2010-06-18, eight days after I was advised to send (and sent) a second application. So it "only" took them about 70 days, but weren't even able to track whether or not they had received it during the process. Thanks very much for everyone who offered help and support. Remember, this is still a big problem for many Canadians seeking employment and immigration abroad. The CFSS still really needs a major overhaul.

I am a Canadian training for a Private Pilot's License (PPL) in New Zealand.

A few months ago, my flight instructor recommended I start getting my final paperwork ready. He mentioned it can often take up to 30 days to obtain this from foreign governments.

I obtained my driving record in both countries via the Internet, and my New Zealand criminal record "all clear" report via postal mail, all within the first 3 weeks.

Up until December 2009, you could obtain your own Canadian criminal "all clear" report promptly, in the same manner.

Now, supposedly due to "privacy legislation", the process for out-of-country requests is a bit insane: 1. Go to a local police station and get your fingerprints done, 2. Mail the fingerprints and your information to the RCMP in Canada, then 3. Wait 120 days or more.

I went to the local police department on April 12th, obtained my fingerprints, and airmailed it all with a cheque for $25 to the RCMP the same day. At this point, I had about 140 days until I needed to leave the country.

One month later, I sent an status inquiry email, and received the following reply 4 days later:

Given the information sent, the application has not reached our system
at this time. Due to our quality control process, this does not mean
that they are not in the building. Unfortunately at this time, we are
unable to confirm that your application has indeed been received by the
processing department.

CFSS processes more than 15,000 criminal record searches each month.
The processing time is currently in excess of one hundred and twenty
(120) days from receipt of an application. Note that processing time can
vary due to incoming workloads.

Please verify the system at a later time, to see if your application
has arrived.

Thank you for contacting us,
Merci de nous avoir contacter,

The Call Center of CFSS - Centre d'appel du STDC

A week after that, I sent another inquiry. 8 days later I received… the exact same copy-and-pasted response.

So they can't even tell me whether or not they have it, let alone how long it might take once it is "in their system." And they're paying people to sit there and email people back with no useful information whatsoever.

This is not just a problem for me. It is a huge problem for thousands of other Canadians in foreign countries applying for visas, jobs, licenses, and countless other bureaucratic procedures requiring a criminal records check.

It turns out that this same legislation is also shutting down volunteer programs and also putting vulnerable people at risk by not being able to check records.

I'm making a personal appeal for help in this situation, possibly by:

1. Getting me in touch with lawyers in this field. Can I sue the RCMP to release this information? They clearly have it, as they deliver it to police stations on a same-day basis.

2. Getting me in touch with media outlets. If we can raise awareness of the problem, it increases the chances that something will be done to rectify it.

3. Sending a message to political figures. This probably won't be fast enough to help me, but at least others could benefit in the future.

4. Suggestions and advice: So far my only options would seem to be a) Buying a $3,000 plane ticket, and taking a week off to travel to Canada and obtain the report in person, or b) Abandoning the PPL process in New Zealand. Perhaps I'm overlooking other options?

Thanks in advance for any advice or help you can provide!

All the best,
Jason.