Realtor Review: Colin Colpitts (PREC)
July 7, 2016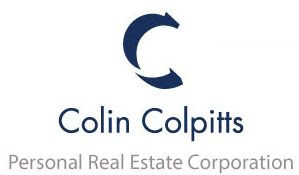 After my wife and I decided we would be buying a house in the Vancouver area, we dedicated a weekend to visiting open houses.

The market has been very tight on the supply side for years, and just finding something in our price range was extremely difficult.

The first question they asked at each open house was (as it should be), "Are you working with a realtor?"

We hadn't planned to use a realtor, but decided together that to navigate the stormy waters of the GVA market, it would be helpful to have someone with some local and professional knowledge.

After a fairly exhaustive search, I came across Colin Colpitts, who was in the local area. He had a nice, clean website, and had a reasonable number of positive reviews.

I was initially very cautious about signing an agreement, as I had heard stories of people who were essentially "locked in" with a bad agent, but Colin quickly dispersed those fears by writing in a extra clause that made it clear that either of us could walk away at any time without penalty.

By the end of our first meeting, it was clear that we had struck gold and found an absolutely top notch realtor.

Throughout the process, Colin was extremely responsive, both by phone and email, and brought up many important points and considerations that we wouldn't have thought of on our own.

He was never pushy, and never rushed us. After visiting a property that my wife and I were on the fence about, he said, "If you don't love it, it might not be for you." And we decided to keep looking.

Then, a property came up on the pre-listings for a really great price in a good neighborhood. Colin jumped in quickly to get us on the list for the pre-open house viewings.

The house was listed well below market value, which he explained was a common tactic to generate more interest and incite bidding wars. After my wife and I went though the house, we both loved it, and knew we wanted to make an offer.

We discussed the situation carefully with Colin. He said that it was likely that the owners would want to go to open house to get the maximum price possible, but since an open house can often be a gamble, they might be open to a good offer, and recommended a price range.

It was already fairly late in the evening, but Colin kept us updated with up to the minute information from the other realtor, while also carefully reading all of the strata minutes for potential red flags.

We submitted the offer. It turned out to be a multiple offer situation, and the owners came back with a counter offer.

The final email came in around 10pm with a big CONGRATS!!! and the process was complete.

Overall, we found Colin to be honest, friendly, straightforward, knowledgeable, and 100% professional. He is definitely in the top 1% of realtors when it comes to these qualities. I highly recommend him to anyone.

You can find him online at http://www.colincolpitts.com/.